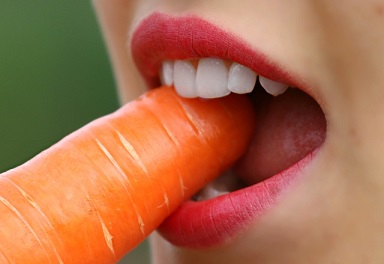 DailyOralCare may earn a small commission if you purchase a product through one of our links (at no cost to you). Learn more.
No one wants to have an unbecoming, yellow smile! But, with all the staining foods and drinks we consume, along with natural plaque build-up, it's easy for our teeth to go from a bright white, to a dull, unattractive shade. Thankfully, there are many different options for teeth whitening available for everyday use!
Changing your toothpaste to a whitening toothpaste is one of the easiest ways to get a little bit of whitening in without having to worry about gels, or trays. Whitening toothpaste is hassle-free, and can make a significant difference in the overall look of your teeth.
Here are a few brands that users recommend:
Crest 3D White: Glamourous White Toothpaste
This product can be used as your daily toothpaste, and works with whitening agents to quickly brighten the color of your teeth. Crest 3D is one of the best teeth whitening toothpastes if you are looking for fast results. Users who had previously tried other Crest 3D toothpastes noticed that this product worked significantly faster, only taking a couple of uses to get a brighter, whiter smile!
If teeth-whitening toothpaste isn't helping you, then we recommend you try something stronger. Click here to see a good list of over-the-counter teeth-whitening products.
Oral Essential Teeth Whitening
Created by two doctors who wanted a toxin-free, natural alternative to the alcohol and chemical based toothpastes on the market, this toothpaste is suitable for those with sensitivities or allergies. Sweetened naturally with xylitol, it does not contain artificial sweeteners or dyes. This formula uses salt, minerals, and natural oils as the basis of the cleaning solution, which keeps the teeth clean and bright without subjecting the mouth to harsh chemicals.
Sensodyne Pronamel Gentle Whitening
Designed to keep the teeth protected against enamel erosion caused by acids, this formula contains fluoride to promote a healthy enamel. This product whitens the teeth, but does not strip the enamel, making it one of the best teeth whitening toothpastes for those with sensitive teeth.
You can also try Carbamide Peroxide teeth-whitening gel to whiten teeth.
The Natural Dentist Health Teeth Whitening
Another great toothpaste for those who have sensitivities to chemicals, this formula uses polishing silica to gently remove the yellow plaque build-up on teeth. Free from any bleaches, peroxides, or sulfates, this toothpaste is ideal for those who need a gentle clean and whitening. This formula also contains fluoride to strengthen the enamel, and keep the teeth from becoming too sensitive.
Opalescence Whitening Toothpaste
Many whitening toothpastes will contain some sort of material that causes abrasion to the teeth in order to scrub away the plaque build-up. This can cause sensitivity and enamel erosion. The Opalescence formula uses a very light abrasive, along with fluoride to promote a stronger enamel.
This formula does contain chemicals such as sulfates and peroxides, but if you feel that you need a strong formula that still won't be overly harsh on your teeth, this may be a good fit.
If you find that your current toothpaste simply isn't enough to fight off plaque build-up, try switching to a whitening toothpaste, and see if it makes a difference in the brightness of your smile! Remember to check ingredients if you have any sensitivities or allergies. Also, do not hesitate to try more than one brand.
No two toothpastes are created equal, so don't be discouraged if your new whitening toothpaste doesn't deliver as well as you'd like. Keep researching until you find the fit that is right for you, and you will thank yourself down the road!
Amazon and the Amazon logo are trademarks of Amazon.com, Inc, or its affiliates.